PACKAGING LINE HTA-TAPE (TAPE)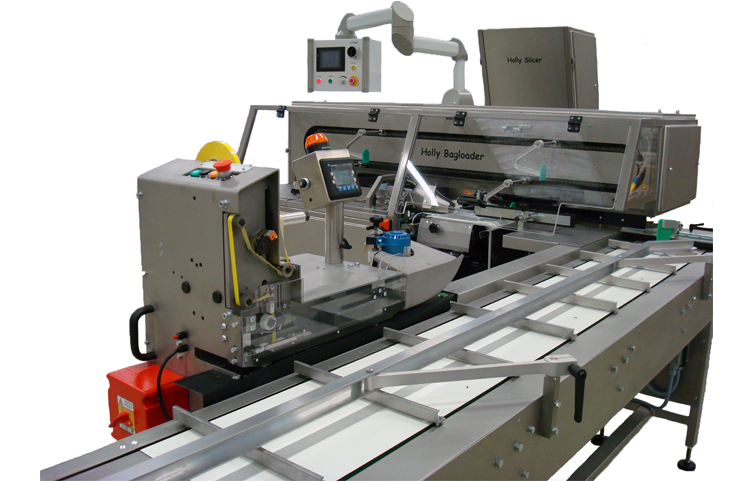 Fully automatic packaging line with a tape closing system. Easy packaging of various types of sliced and unsliced bread, rolls, buns and other products. This closing machine is manufactured for an company assured approach in the bakery.
The continuous working closing line can be used as a semi-automatic machine by packing with a Bagblower type HBB for easy opening of the bag or in a full-automatic line combined with a Bagloader type HBS machine. This system is completely constructed to the customer requirements from a basic design and many variations can therefore be delivered.
OPTIONAL FEATURES
Bagtensioner type HBT before closing.
Mechanical and electrical synchronisation to a packing machine.
Extra 500 mm conveyor for the installation of a labelling machine.
Stainless steel covers and frame.
Date Coder for printing on the closure.
CAPACITY
HTA-TAPE: up to 3.600 loaves per hour
The performance statistics of the machine depends on the specifications of the different type of products and the operator.