HANDMATIGE SLUIT OPLOSSINGEN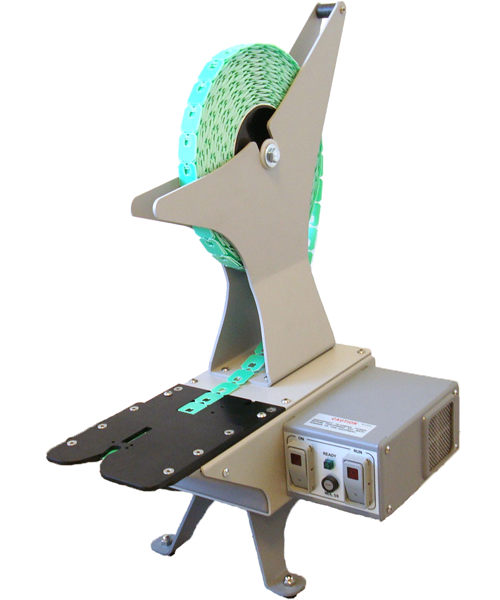 Semiautomatische sluitmachine Kwik-Lok 086
De semiautomatische sluitmachine 086 van Kwik Lok is ontwikkeld voor het sluiten van zakken met een betrouwbare en efficiente handmatige sluitmachine. Dit type machine heeft een motor welke de sluitingen transporteert en afbreekt, waardoor dit nauwelijks kracht kost en een snelheid behaald kan worden van maximaal 30 zakken per minuut. Het ontwerp is solide en compact, op meerdere plaatsen in de bakkerij of winkel inzetbaar en kan gebruikt worden met medium duty of heavy duty sluitingen.
OPTIES
Datumprinter voor het printen van een datum op de sluiting.
Afsnijden van de top van de zak.
Speciale machines voor het sluiten met een label.
Bevestiging van de machine op het blaasapparaat type HBB.
CAPACITEIT
086: maximaal 30 zakken per minuut
De snelheid van de machine is afhankelijk van de operator welke met de machine werkt.