CLOSING CONVEYOR HPL-KL (TAB-LOK)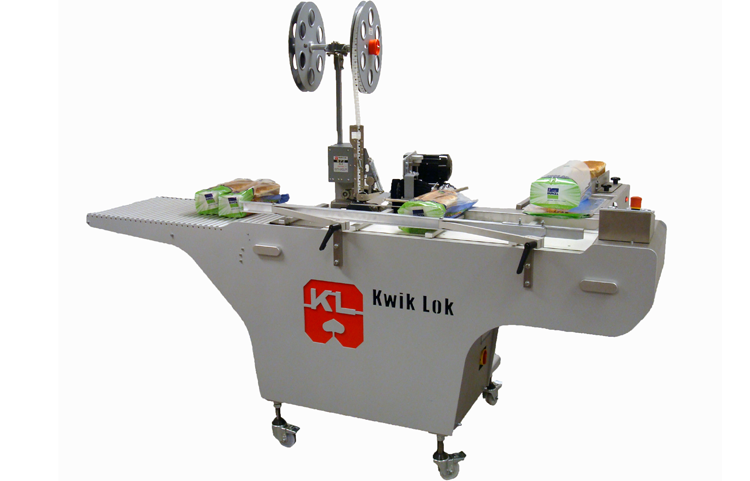 Semi-Automatic packaging line with a Kwik Lok closing system. To combine with many different bread slicers for sliced bread or to combine with a stand-alone bagblower for easy opening and loading of unsliced bread, buns and rolls into pre made wicket bags.
The bag blower ensures that the bags are opened, so that products can be packed quickly, and then closed on the conveyor with a Kwik-Lok closure. Also possible to close the bag with a closure with a label for a nice presentation of the product. This semi-automatic solution is a compact and solid slice- and packing solution for the semi-industrial bakery.
OPTIONAL FEATURES
Standard version includes a Kwik Lok closing machine 872 XLS idle rim and a bagtensioner 1082 J8.
Holly Bagblower type HBB for manual packing of the products.
Kwik Lok label-master for closures with custom-designed label.
Date coder for printing on the closure.
CAPACITY
HPL-KL: up to 2400 loaves per hour
The performance statistics of the machine depends on the specifications of the different type of products and the operator.
BROCHURE