RECIPROCATING FRAME SLICER HOLLY HSB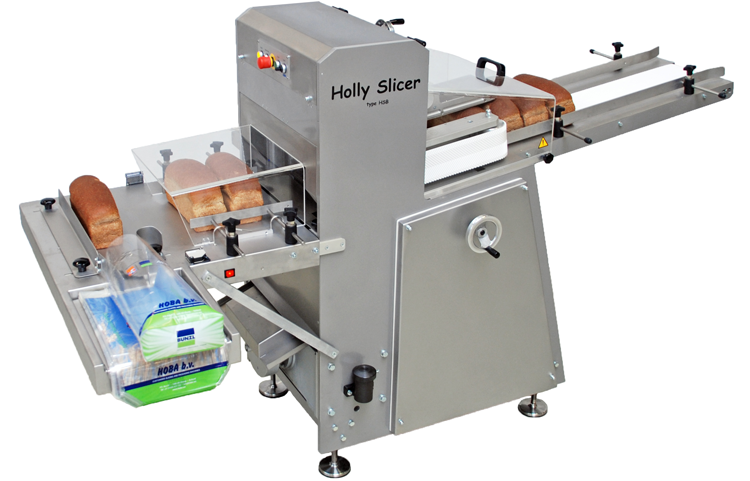 Fully automatic Frame Slicer for many types of bread. With the trusted principle of vertical moving knives which ensures years of professional work in the bakery. The method of slicing with a vertical moving knives makes it ideal for products such as rye or fruit bread or different types of cake.
Effective enough for semi-automatic use, but also easy to connect with every type of packaging machine such as the Bagloader HBS with the synchronization system. Designed for easy cleaning and maintenance with the possibility to open the whole backside of the slicer. The machine can be constructed for either left- or right-handed operation.
OPTIONAL FEATURES
Speed control with inverter for the infeed belts.
Top conveyor belt to control free baked and round bread.
Synchronisation system for a fully automatic line.
Oiling system on the blades to slice heavy and firm loaves.
Integrated bag blower in outfeed table.
Extended stroke of the frames for higher capacity.
2nd slicing frame.
CAPACITY
HSB: up to 1.800 loaves per hour
The performance statistics of the slicer depends on the specifications of the different type of products.
BROCHURE