BUN SLICER HOLLY HSC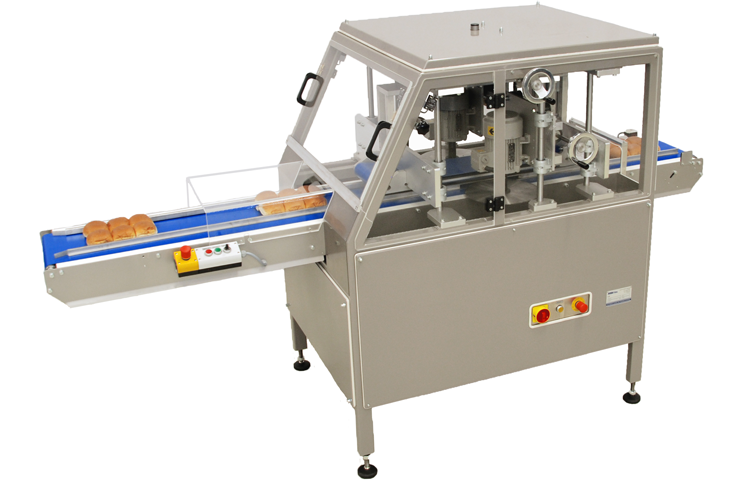 Fully automatic Bun Slicer with disc for hinge slicing of buns and rolls. It is possible to slice from the side or the top. The slice depth and height can be individually adjusted with easy settings because of the position scales.
Effective enough for semi-automatic use but due to its design easy to install in any automatic system. The machine is completely constructed to the client requirements from a basic design and many variations can therefore be delivered. Simple to use, optimum protection and ease of cleaning make this machine most worthwhile.
OPTIONAL FEATURES
Top belt to control individual product (not batched).
Top and bottom conveyors belts with adjustable speed by inverter.
Vertical slicing ideal for hot dog buns and subs.
Slicing in 1 or 2 rows.
Complete Stainless steel version for hygiene.
Product counting system to aid packing.
CAPACITY
HSC: up to 8000 buns per hour per row
The performance statistics of the slicer depends on the specifications of the different type of products.
BROCHURE
VIDEOS
Bunslicer HSC, Pillow Pack - Full Automatic
Bunslicer HSC, Pillow Pack, manual infeed 2 rows