ROTARY TABLE HRT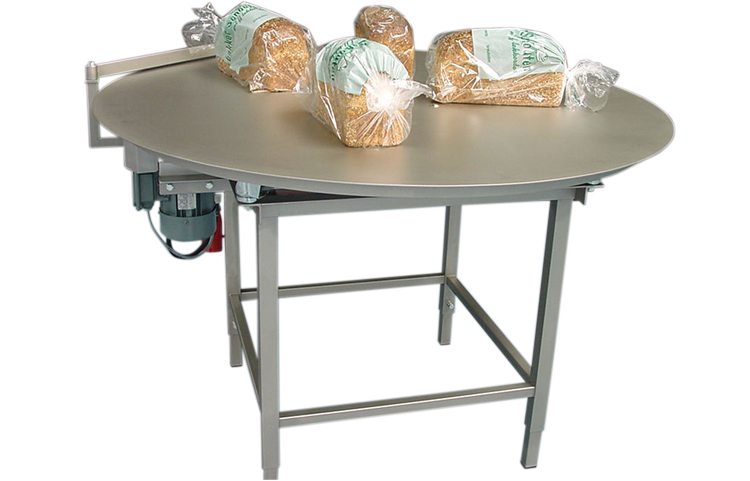 The Holly Rotary Table has been designed to collect various products at the end of a packaging line. The machine is simple constructed and can be delivered in steel or stainless steel. Option includes a motor control so that the table can be set to turn at the correct speed.
Machine available in 3 sizes:
- 1200 mm
- 1450 mm
- 1750 mm
OPTIONAL FEATURES
Stainless steel version.
Adjustable in speed.
40 MM side guard.
CAPACITY
Depending on the specifications of the different type of products and the operator.