PACKAGING LINE HTA-KL (TAB-LOK)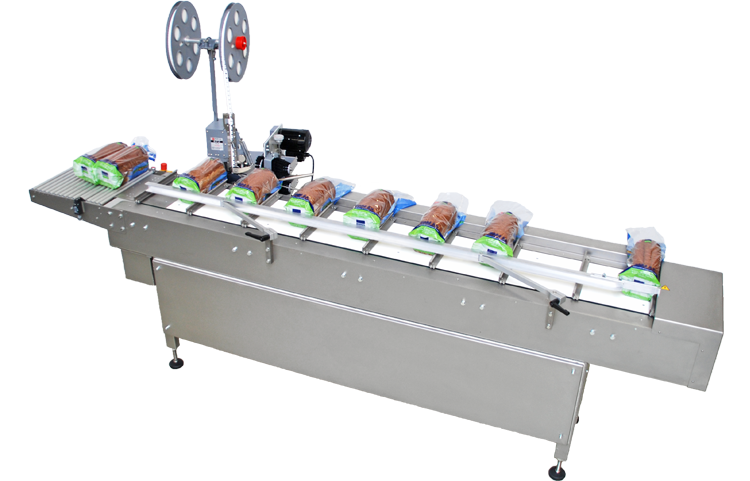 Fully automatic packaging line with a Kwik Lok closing system. This machine is possible to combine with many different bread slicers as a semi-automatic line or to combine with a bread slicer and Bagloader for a fully automatic line. This closing machine is manufactured for an company assured approach in the bakery.
This system is completely constructed to the customer requirements from a basic design and many variations can therefore be delivered. Possible to close with a single standard Kwik-Lok closure or with a closure with a label attached for a nice presentation of the product.
OPTIONAL FEATURES
Standard version includes a Kwik Lok closing machine 872 XLS idle rim.
Bagtensioner before closing.
Holly Bagblower type HBB for manual packing of the products.
Extra 500 mm conveyor for the installation of a labelling machine.
Outfeed conveyor belt instead of passive rollers.
Stainless steel covers and frame.
Date coder for printing on the closure.
CAPACITY
HTA-KL: up to 4.000 loaves per hour
The performance statistics of the machine depends on the specifications of the different type of products and the operator.
BROCHURE