IN-LINE CLOSING CONVEYOR CL-FLOW (CLIPBAND)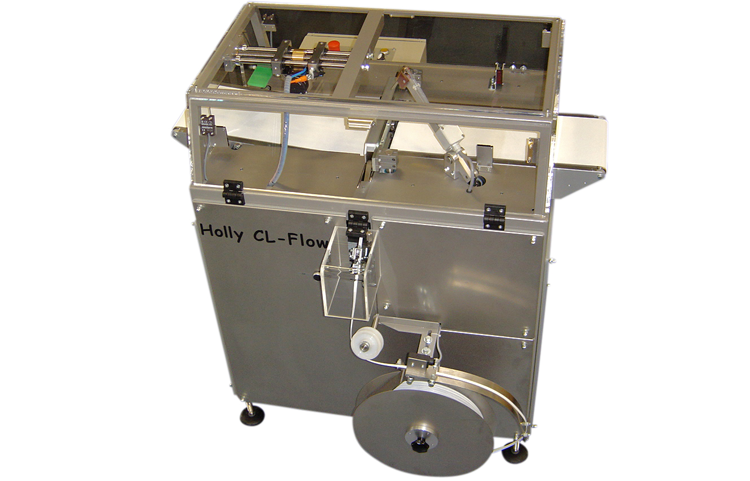 Automatic in-line clipband closing machine for closing products like tray packs, baguettes, whole bread coming from a Flowpack line and other products. This closing machine is manufactured for an assured company approach in the bakery.
The products are transported on conveyor belts, both adjustable speed, to and from the closing section. This inline process is self controlled and doesn't need to be synchronized to the packaging machine. The simplicity of design guarantees a minimum of maintenance and loss of operation.
OPTIONAL FEATURES
Stainless steel covers and frame.
Rotary table for collecting of products.
Holly Date Coder for printing data on the closure.
CAPACITY
CL-FLOW: up to 1.800 loaves per hour
The performance statistics of the machine depends on the specifications of the different type of products.