MINI-PACK CL-HBB (CLIPBAND)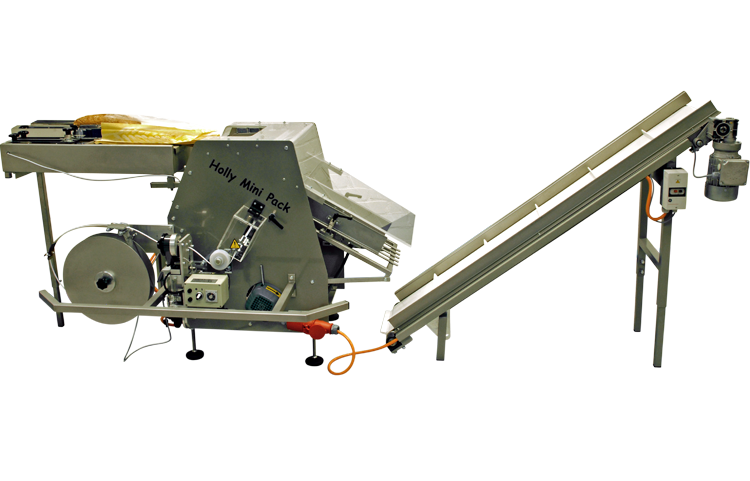 Semi automatic simple clipband closing machine for packaging of various types of unsliced and sliced bread, rolls, buns and other products. This closing machine is manufactured for an company assured approach in the bakery.
The bag blower ensures that the bags are opened, so that products can be packed quickly, and then immediately closed with the built-in Holly CL Closingmachine. This high quality machine with its hardened components and grinded shafts, is also suitable for closing large or paper bags. This closing machine can be combined with several slicers but also with horizontal or vertical packing machines.
OPTIONAL FEATURES
Holly Bagblower type HBB for manual packing of the products.
Outfeed conveyor belt for transportation of the packed and closed bags.
Rotary table for collecting of products.
Special outfeed guiding for specials product (for example triangle candy bag).
Holly Date Coder for printing on the closure.
CAPACITY
CL-HBB: up to 1.500 loaves per hour
The performance statistics of the mini-pack depends on the operator and on the different type of products.
VIDEOS
Mini-pack CL-HBB, Semi-automatic packaging machine for bread or buns