BANDBLADE SLICER HOLLY HSA-5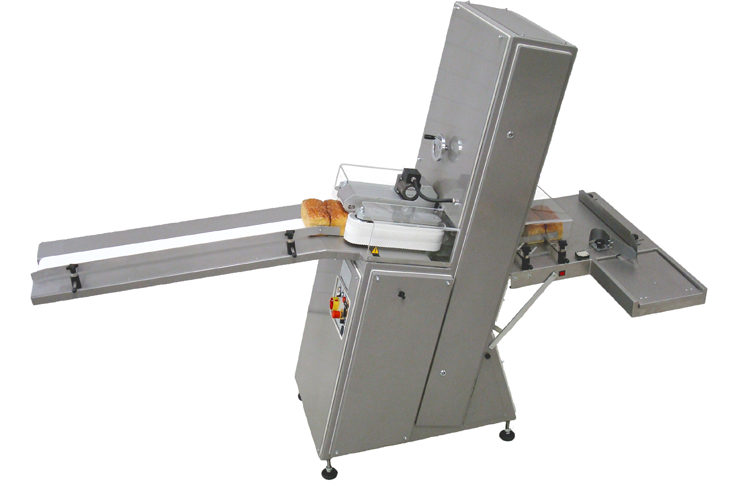 Fully automatic Band Slicer, for different types of bread to use in a semi or fully automatic line. This bread slicer is manufactured for an company assured approach in the bakery. Continuously rotating band blades, angled to pull the loaves through the blade to give the highest quality slice.
Effective enough for semi-automatic use, but also easy to connect with every type of packaging machine such as the Bagloader HBS with the synchronization system. Hardened steel blade guides ensure uniform slicing thickness and a wide range of different slice thicknesses are possible. Generously proportioned doors and covers gives both good access for cleaning and maintenance as well as quick change of the band blades. The machine can be constructed for either left- or right-handed operation.
OPTIONAL FEATURES
Infeed with bottom belt instead of rollers.
Top belt to control free baked and round bread.
Oil spray system for products with high rye content.
Hone installation to re-sharpen the band blades.
Synchronisation system for a fully automatic line.
Integrated bag blower in outfeed table.
Wide version available for products up to 470 mm in length.
CAPACITY
HSA-5: up to 2.000 loaves per hour
The performance statistics of the slicer depends on the specifications of the different type of products.
BROCHURE
VIDEOS
Slicer HSA-5, Packing Line HPL-20 semi-automatic
HOBA - Paper bags, Slicer HSA-5, Packing Line HPL-20 - Semi Automatic