BAGHAND ROBOT HBR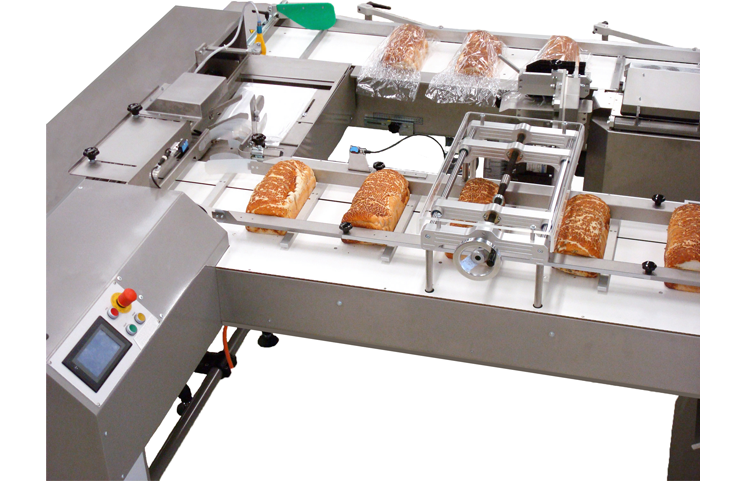 Fully automatic compact packaging machine for loading bread or buns automatically into pre made wicket bags. The machine has been developed to high quality engineering standards using our knowledge of the national and international bakery markets.
The principle for the machine is standard, but the version can be adapted with the optional features. Any slicer is simple to connect to the bagger by using our synchronization system with flights which brings the product one by one to the packaging machine. The bagloader can be connected with any type of closing machine to suit the customers particular request, including: Clipband, Kwik-Lok, Twist Tie and Tape seal. Heat sealing units can also be installed on the conveyors depending on material of bags and type of closures.
Generously proportioned doors and covers gives both good access for cleaning and maintenance. The machine can be constructed for either left or right-handed operation.
OPTIONAL FEATURES
Infeed system for sliced bread.
Infeed with modular belt for buns / rolls in a tray or baked to each other.
Display with alarm signals and machine adjustments.
Stainless steel covers and steel frame in grey RAL 9007.
CAPACITY
HBR: up to 1.500 loaves per hour
The performance statistics of the packaging machine depends on the specifications of the different type of products.
BROCHURE