FLOWPACKER HOLLY HFP 45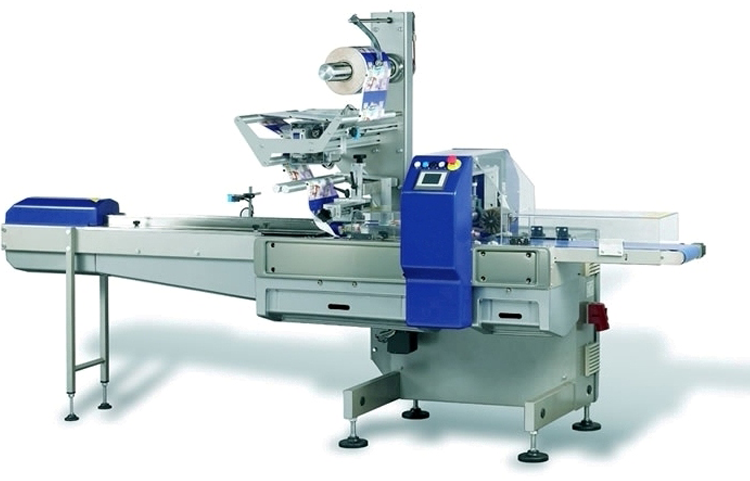 Fully Automatic flowpacker for the packaging of various unsliced types of bread, small buns or other food products. With rotary jaws to pack the products in the plastic film both for single-close and for multiple packages. The flowpacker HFP 45 is compact and easy to use and manufactured for the needs of small and medium sized bakeries.
Electronic Horizontal Pillow Pack Wrapper, versatile and reliable and very flexible in the format-change. Cantilever frame and easy accessibility to make the cleaning and maintenance simple.
The principle for the machine is standard, but the version can be adapted with the optional features. The flowpacker can be connected with any type of closing machine to suit the customers particular request, including: Clipband, Kwik-Lok, Twist Tie and Tape seal. The machine can be constructed for either left or right-handed operation.
OPTIONAL FEATURES
Printing unit for expiry date.
Photo electric cell for print register.
Gear shift for short/long pitch.
Double reel holder.
Polythene version.
Infeed extension.
Zig-zag knives.
Euroslot punch.
No product no bag.
CAPACITY
HFP-45: up to 30-60 packages per minutes
The performance statistics of the packaging machine depends on the specifications of the different type of products.
We also have other type of flowpackers depending on the type of products and the customer requirements.
Contact us for more information about the possibilities!